Do-it-yourself with Go Mat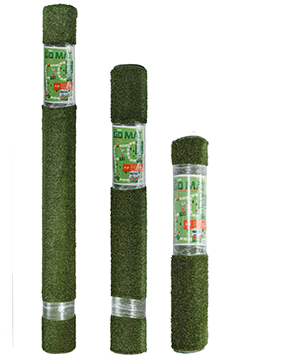 There are few things in life as satisfying as a comfortable space, especially when that space also has practical applications. You can find additional satisfaction when you design and customize that space yourself — for example, by using artificial grass to build a dog run.
Durable and portable Go Mats from EasyTurf offer countless opportunities to create both relaxation and recreation areas that maximize comfort and convenience beyond the doggie turf. Here are a few ideas to get you in the DIY spirit with synthetic dog turf:
Limousine lounge
Place in the back of an SUV or van for added comfort when transporting precious pets.
Fancy footrest
Use as a rug under a desk to add some flare while pampering your feet and creating a comfortable spot for Fido.
Rain respite
Use as a foyer liner to wipe wet paws and to house shoes and umbrellas during the rainy season.
Poolside protector
Set near the water's edge to keep feet and the pool free of leaves and dirt.
Luxurious liner
Set in a truck bed for a soft space for fragile items or as a spot for stargazing.
Crumb catcher
Place under your dog's bowl or your child's dining table to catch spills.
Dock dream space
Recline on it with your dogs while fishing or daydreaming on the dock for added serenity.
Man cave (or she shed) mat
Use as carpeting for your private hideaway to feel even more rugged.
Garden grandeur
Place underneath flowerboxes to create a lush bed for your blooms.
Fort fixture
Give a living room fort an outdoor feel or use as cozy carpeting in a treehouse.