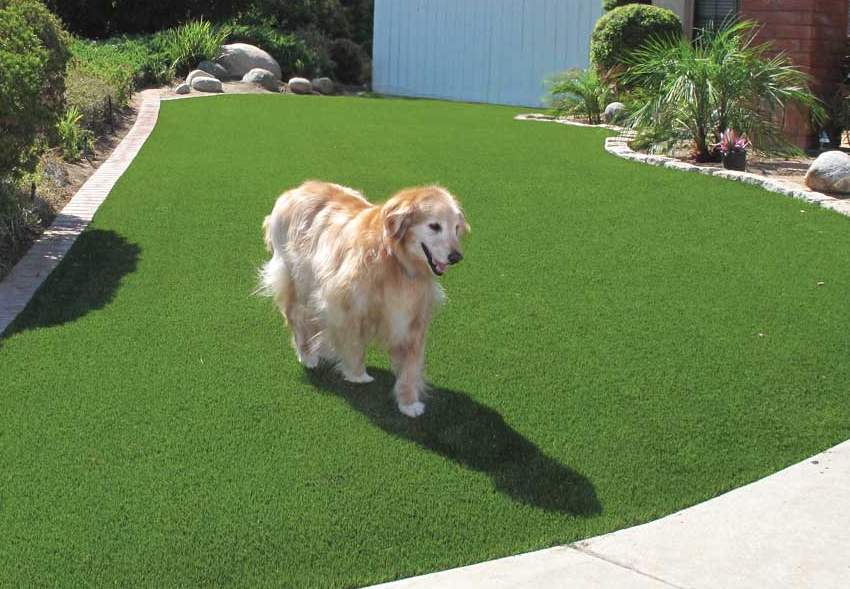 Ninja-like, as if they had done this a thousand times before, the workers from EasyTurf began laying out a roll of artificial turf. In a last ditch effort, I quickly pounced on the new grass and marked my territory, hoping the workers would retreat. Instead, they shooed me off the yard and continued with their land grab. They suddenly drew knives from their pockets and put in place sharp new blades. This was it, I thought. I had had a good run. But to my relief, they only kneeled down and began cutting the perimeter of the turf.
As the final nail in the coffin, they drove spikes into the turf around the perimeter of the yard, ensuring I could never carry it away and bury it in a different yard. They also seamed together the separate portions of turf to make the yard appear flawless. These con artists weren't fooling me, though. After this, the workers began dropping pound after pound of sand on top of the grass. I thought they would build a sand castle monument to me as a consolation price, but instead they began spreading the sand evenly across the yard, creating an infill which they said would protect it from the elements and help the grass stand upright.
By the time they were done with all of this, I had completely forgotten what I had been so upset about earlier. Something about grass? In any case, this new lawn looked even better than my old one. I couldn't help but be drawn to it and roll around on it like a newborn pup. Soon I was prancing about on my new home turf, grinning ear to ear.