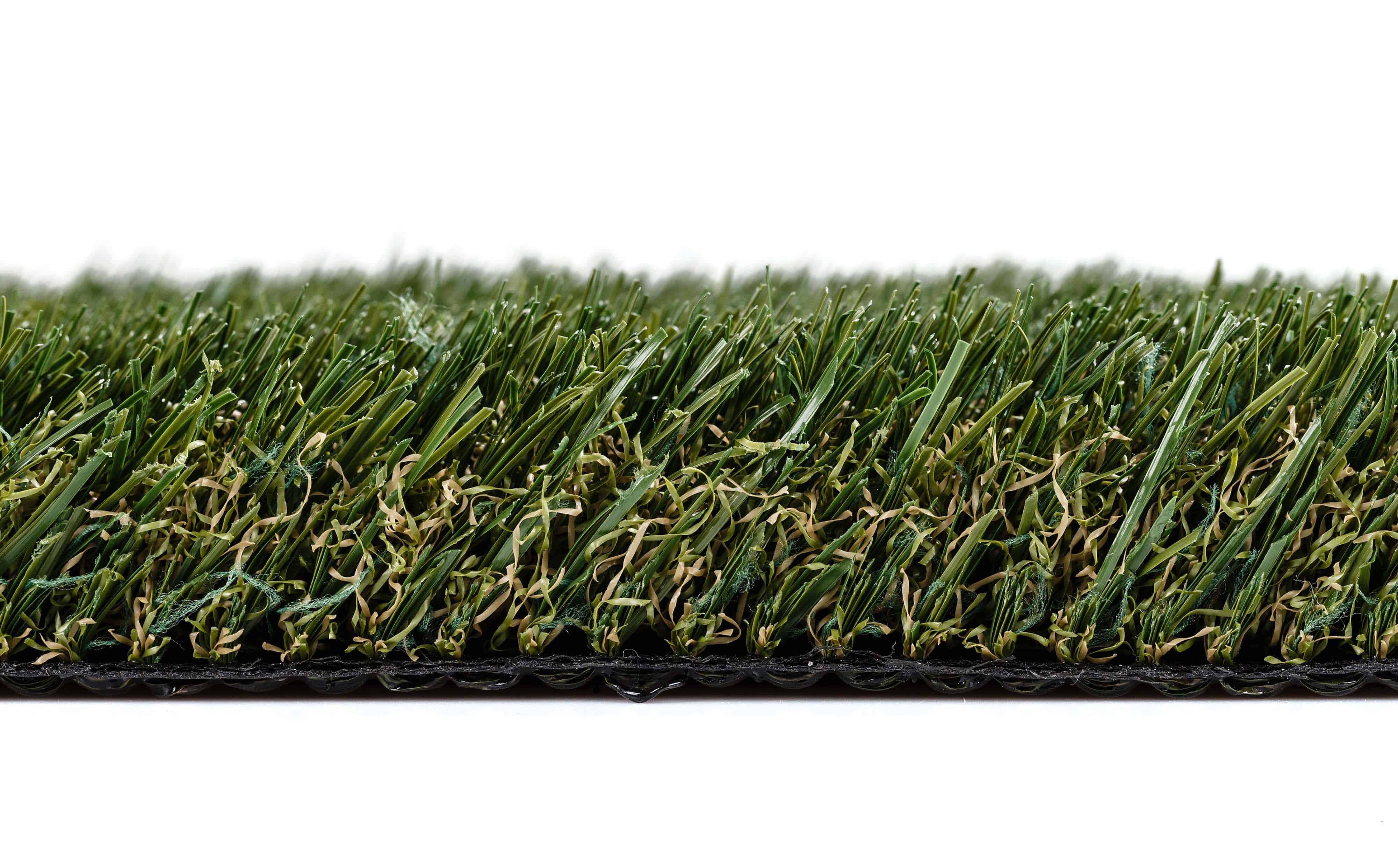 Ever wonder how the blades in artificial grass stand up straight? Or how a synthetic grass can allow drainage? The answer is artificial turf infill. Artificial turf infill is one of the most important aspects of an artificial turf installation.
The Purpose of Infill
Artificial turf infill is recommended for any synthetic grass installation. In basic terms, infill is the substance the installers put in between the blades. It fills in the space between the grass blades and has several other functions as well.
· Infill makes the yard springy, which makes it more comfortable for children and pets to play on.
· Infill protects the artificial turf's foundation, so it helps your synthetic lawn last longer.
· Infill provides drainage.
· Infill helps the aesthetics of your turf by keeping the blades upright.
Natural Infills
There are five types of artificial turf infill with the newest called Envirofill.Envirofill is coated sand coming in a variety of colors. Envirofill is also great when installing artificial turf for dogs. It reduces smells in the yard stemming from pet urine and fecal matter.
The disadvantage of Envirofill is the cost, as it is more expensive than all the other options.Thatch is another environmentally friendly artificial turf infill. Thatch is about as natural as you can get because it is made of natural materials like dead leafs. The benefit of thatch is it makes your lawn look more natural. People find that pets like this type of artificial turf infill as well and have no trouble using it.
However, thatch doesn't drain as well as some of the other options because the natural material holds water. Thatch also doesn't last as long as other types of infill because its material decomposes more quickly.
Other Infills
The remaining three types of residential artificial turf infills typically cost less than the natural options and have a good track record of lasting for years. Those include:
· Crumbled Rubber
· Subangular Silica
· Round Silica Granules
Crumbled rubber is the on the higher end of prices, but those who buy it are looking for something that will withstand heavy use. This type of artificial turf infill is made using tires that are recycled, so it can survive heavy foot traffic. It is popular with sports fields and other high traffic areas. The disadvantage is it absorbs sunlight and can make a yard hot.
Subangular silica is one of the least expensive artificial turf infill options and works incredibly well in yards that get only casual use. This would be a good option for families just looking for some time outside. This substance is a sand mix, so it isn't artificial although it is manufactured. The downside is that it will eventually deteriorate quicker than the crumbled rubber.
The overall most popular artificial grass infill is the rounded silica granules. This product is popular for several reasons:
· Affordability
· Comes with an anti-microbial coating
· It has a smooth texture
· Durability
The favorite feature of this product is the anti-microbial exterior. This outer layer prevents bacteria, which can grow from your pet's potty breaks and nearby trash, from expanding across your yard. This is why many use it for public recreational areas and playgrounds.
The other aspects parents love is the smooth texture makes walking, tumbling and playing in the yard easy on the skin.
Advice for Choosing
Anyone looking at artificial turf infill should keep some things in mind when purchasing:
· Always buy a certified product. Generic products could result in weeds.
· Seek professional help to install it. Your artificial grass warranty may not cover your lawn if you try to lay the infill yourself.
· Consider your use. You will be happier with your purchase if it lasts for years to come.
No matter the selection you make on artificial grass infill, your yard will result in a beautiful lawn that family and friends can love for years to come.