Is It Time For An Artificial Putting Green In Your Backyard?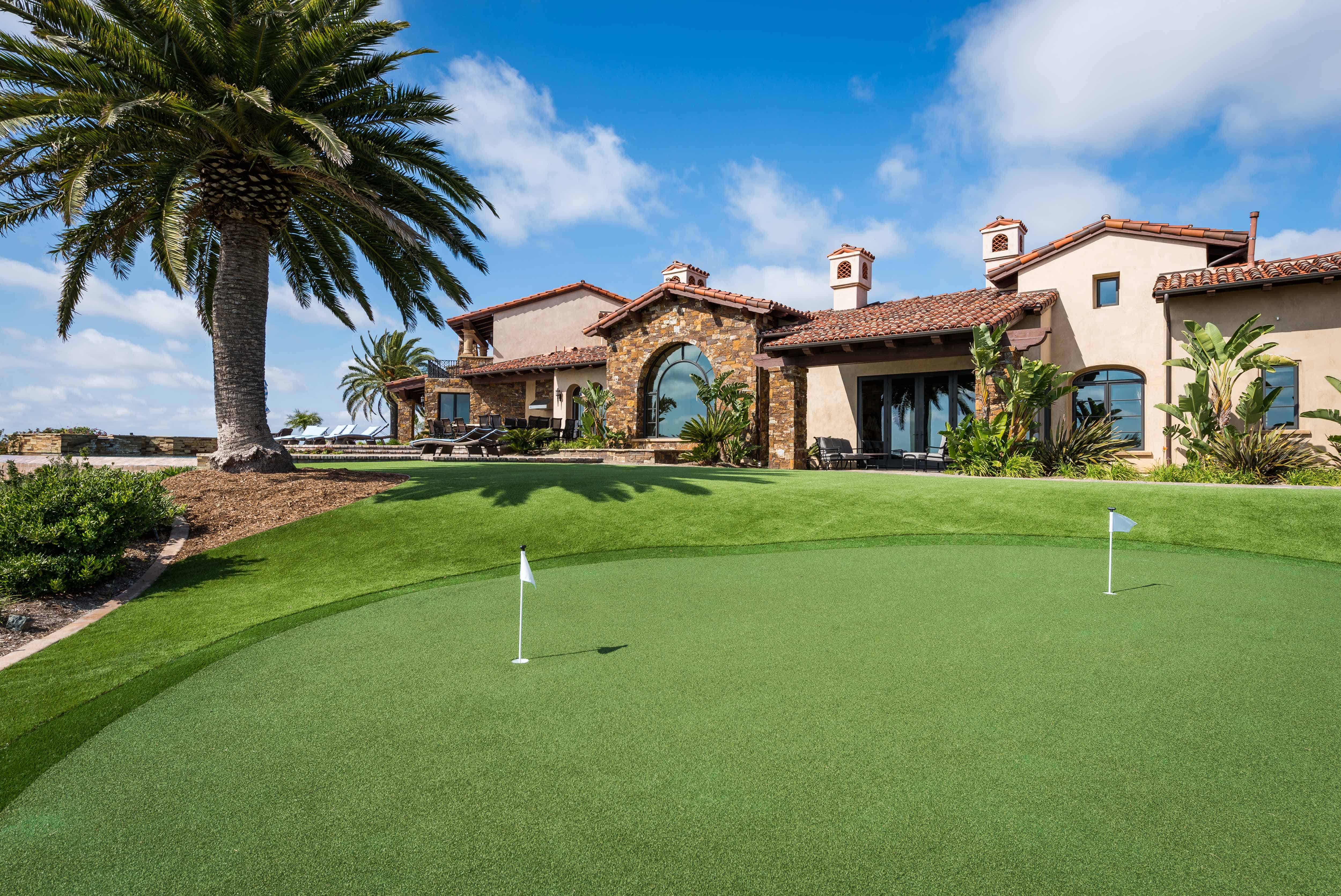 The dash from the office to the local putting green to practice a few short swings is hectic. Traffic, distance and the cost of using the green aggravate you while you are hoping that a little putting time will relax you. You only have a few minutes before you must rush home to meet the family for dinner. If this sounds familiar, it's time to consider installing an artificial putting green in your backyard.
Many homeowners are switching to artificial turf for a number of reasons including:
Less maintenance cost
Beauty all year round
Less bugs
Water conservation
However, you don't have to make the big jump to completely cover your yard with artificial grass. You can simply install an artificial putting green for your personal relaxation spot.
Improving Your Golf Game
An artificial putting green in your backyard will save you time, money and frustration over the long run. It will also likely improve your golf game, depending on your natural talent, because you will be able to break away for a few minutes throughout the day instead of a designated time once or twice a week. That, over time, means you will get in more practice.
Artificial grass makes for excellent putting greens because:
It is uniform so you can have a better feel for space when you putt.
There will be no holes or dips because artificial grass doesn't erode.
Animals can't dig, so there won't be any odd holes or destruction.
It blends in with natural grass well.
Include the Family
Creating an artificial putting green at your home can amount to other side benefits. First, you can now include the rest of your family in on your hobby. While taking children to a country club or a public green is typically taboo, you can introduce the game of golf to them at home with an artificial putting green. Most children like to putt and this makes for a fun family time and a chance for you to bond with your kids. Your wife will appreciate that, as it gives her a break too.
Installing an artificial putting green will add value to entertaining friends or even clients. There is now an activity to do while talking, which adds interest to your parties. You can meet some select clients privately to discuss important details while helping them feel more comfortable with a putting round.
Low Maintenance
There is one other side benefit for you by installing an artificial putting green. That is one area of the yard you will not need to maintain often. Artificial grass fits nicely with real grass because it looks like real grass, but you will know the difference because you will not need to spend thousands to keep it looking good. It will remain as fresh as summer even when the rest of the grass is dry in the dead of winter. Learn a few of the chores you will eliminate by installing an artificial putting green.
With all these benefits and no downside, it makes sense to install an artificial turf putting green in your backyard. You will find yourself wondering why you didn't do it sooner.