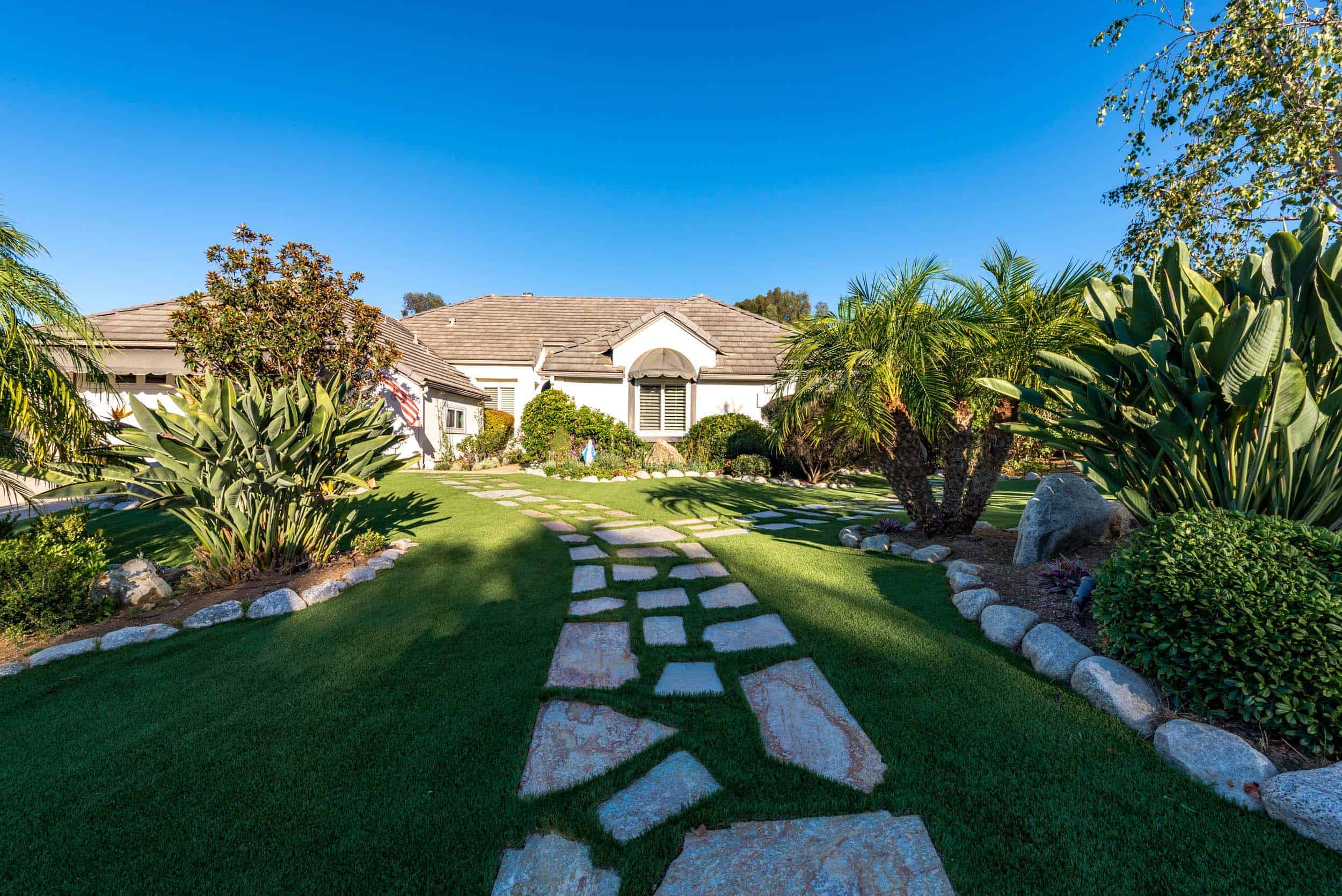 Homeowners today are looking for low-maintenance yards that look incredible all year long, so the idea of a sustainable landscape design is becoming a significant trend. Creating a sustainable outdoor space is not only environmentally friendly, but provides a natural, beautiful space the whole family can enjoy.
Creating a sustainable landscape design doesn't happen by chance. There are some do's and don'ts to start your plan.
Some do's:
1. Think about how you will use your space. You may need a play area for children or pets or may want to install a putting green. There may be plans later for a pool or an outdoor patio for entertaining. Be sure to talk about both short-term and long-term use for your property.
2. Do research to get realistic cost figures. Many people start projects, only to find out their final costs are much more than they anticipated.
3. When looking at plants and trees, be sure to find out how much water and maintenance they will need and how big they will grow. This will affect your final decisions.
4. Hire a sustainable landscape design expert. They can help immensely with putting all you want into a workable plan that will include flow and make the best use of things like slopes, shade and natural water sources.
Some don'ts:
1. Don't go with suggestions without research. You want to know all about how elements will cost and be maintained later.
2. Don't forsake research watering and irrigation systems. You will need to establish an environmentally sound way to keep your yard full of life in your sustainable landscape design.
3. Don't try to create something that wouldn't be natural in your area. This is like trying to fit a square peg in a round hole. You want to work with the environment to create a sustainable yard.
Things to Consider
Work that will likely need to be done before you can start your sustainable landscape design project is removing invasive plants. There could be briars, cacti, old dying trees or brush that would need to be taken out before beauty can be planted. Take an honest look at your yard and figure that into the project cost.
There are some basic elements you should include in any sustainable landscape design. Look for plants that are native to your area as they will most likely thrive. They can be a variety of tall grasses, shrubs, cacti and trees. Look for items that are drought tolerant and be sure to look at their various heights, colors and blooming seasons to get the most out of your space.
Lawn Alternatives
You should also consider other lawn alternative options to add to your space. Things like wooden timbers, boulders, gravel paths and artificial grass can create another dimension to your sustainable landscape design. All are incredibly low-maintenance and can be found through proven companies.
Artificial turf for residences has been a trend for a few years because it requires virtually no maintenance and no water, so it works well in areas that see little rain or that are under heavy water restrictions.
Other Elements Worth Considering
Many people creating a sustainable yard install a rain barrel irrigation system to make the best use of water that does fall. There are companies that specialize in this option and it can certainly help reduce public water use as well as keep plants thriving.
Other elements, such as a fire pit or stone patio, are wonderful pieces to include in a sustainable landscape design. They provide a place year round for family and friends to enjoy and are easy to maintain for many years.
Your choices will not only add to your family's use and enjoyment of your yard, but could also improve your property in a resale. Make sure you put thought into your plan and contact a sustainable landscape design pro to implement it.