Why Use Artificial Turf On A Play Area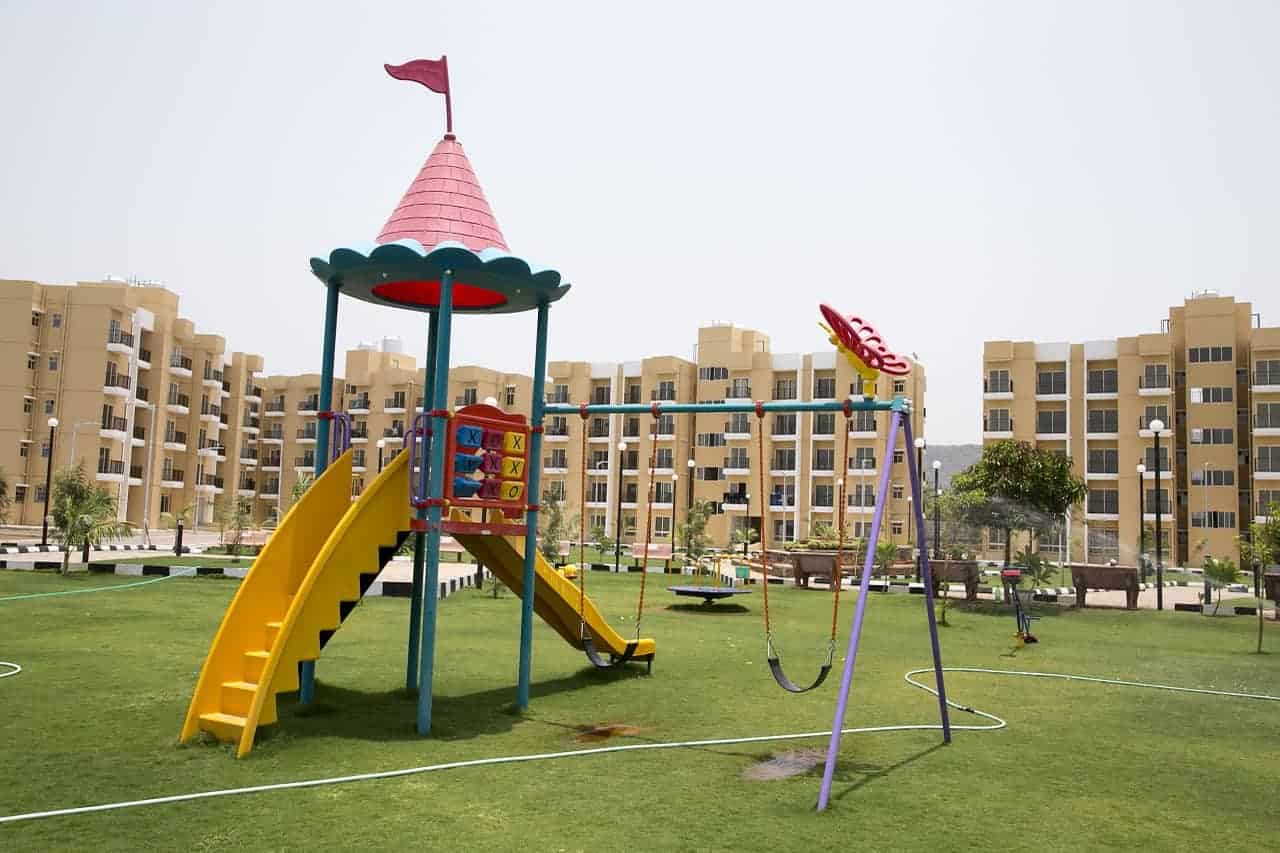 Children have a tendency for acquiring scraped elbows, grass stained knees, and dirt all over themselves when they're playing in the yard. There's no way around it – it's impossible to stay clean during playtime. Ultimately, this dirt will end up in your home and all over your carpet and furniture.
That's why artificial grass is an ideal choice for play areas and other types of recreational areas. It is durable, weather resistant and can withstand even the roughest kids. It is also very affordable when you take into consideration the length of time it will remain in place and the money you will save by eliminating property maintenance. With artificial turf, the benefits speak for themselves. Learn more about the reasons why you should install turf in your play areas.
Withstands Abnormally High Levels of Foot Traffic
Play areas are designed for kids to play. That means constant foot traffic along specific pathways throughout the area. Play areas that have natural lawns often have paths worn into the grass from children running from one area to another. Over time, the grass will begin to die and eventually this area will become a bare pathway. Then when it rains, the bare ground will quickly turn to mud, which could end up in your house as footprints. With artificial turf for playgrounds, there is no need to worry about bare paths being created in your lawn.
No Harsh Chemicals
When chemicals like fertilizers and weed killers are applied to a natural lawn, children and pets must be kept off of it for a specific number of hours. With synthetic turf, no harsh chemicals are ever needed, so there is no down time and the chances of your kid being exposed to these hurtful chemicals are lowered.
Artificial Turf is Easy to Maintain
Natural grass requires several hours of maintenance per week to keep it looking nice and suitable for children to play on. Mowing and trimming around various pieces of playground equipment can be extremely difficult, especially if children are nearby. With artificial grass, there is virtually no maintenance, except for an occasionally walk through to pick up small twigs or items that may find their way into the play area. This means the yard is always ready for your kids to play on.
Creates a Smooth Playing Surface
High traffic areas can lead to dips and valleys being created in the soil. When children run and play, they do not always account for an uneven surface and end up falling or tripping, which can lead to an injury. When artificial grass is installed, the ground beneath it is rolled and smoothed out eliminating dips or holes that can cause a child to fall.
Constant foot traffic can wear depressions into the soil, creating pathways and ruts. When it rains, these areas can fill with water creating a muddy mess and a breeding ground for insects. Once the depressions begin to appear, it can be extremely difficult to fill them in and spread grass seed unless the playground is closed until the seed takes root. Eventually, the problem will reappear as foot traffic begins to increase again.
Artificial grass keeps your yard from puddling because small channels are created under the ground so the water can drain away from the play area. This makes your play area ready for play faster after a heavy rain. It also helps keep the area cleaner!
Creates a softer playground
Lets face it, grounds are hard and kids will undoubtedly fall during playtime. Many play areas have climbing structures which increase the risk of injury due to falls. Artificial grass makes these playground surfaces safer by installing a structural padding under the artificial turf which creates a very soft landing zone through the whole playground. The additional padding can be the difference between a small and serious injury!
Using artificial grass to re-surface a play area is both cost effective, convenient and safer for children to play on. The playground will remain open year-round and retain its perfectly groomed look all year long, no matter what the weather.