Event Lawns at Hotels, Resorts and Theme Parks Utilize Artificial Grass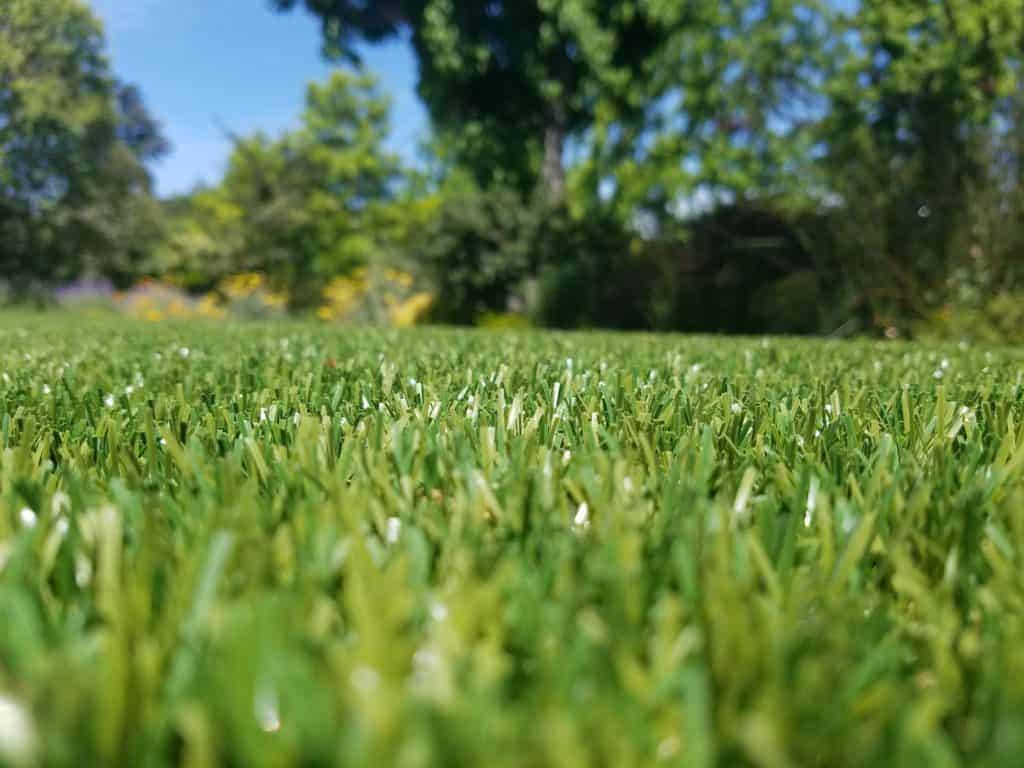 Artificial grass is quickly becoming a necessity for event lawns at hotels, resorts and theme parks.
Hotels, resorts and theme parks must have gorgeous event lawns and landscaping that is neat, clean and beautiful at all times. Maintenance must be done quickly and discreetly, to ensure an enjoyable visit for guests. How do hotels, resorts and theme parks accomplish the impossible task of beautifully-landscaped grounds in record time?  Artificial grass!  Artificial turf, or synthetic grass, is becoming a common amenity at these locations, for the very same reasons that homeowners love it – it saves time, money and the environment and it always looks great!
With synthetic turf, theme parks, hotels and resorts never have dead patches, muddy spots or dirt tracked into their indoor facilities.  Artificial grass ensures that all event lawns and activity areas are available for use at any time. Synthetic grass is always lush and green with an estimated lifespan of 10+ years and it is the ultimate environmentally-friendly landscaping option, requiring no watering, no fertilizing and no chemical treatments.
Many hotels, resorts and theme parks have chosen EasyTurf artificial grass for their event lawns areas. Resorts and theme parks understand that keeping a lush landscape is absolutely essential to maintaining an enjoyable guest experience and artificial turf helps keep these commercial locations look pristine around the clock.
Two years ago, exciting changes took place in Central Plaza – one of the most renowned areas of Disney Parks' Magic Kingdom. Located between the end of Main Street and Cinderella's Castle, the Central Plaza is visited by thousands of enchanted fans each year on their way to see the legendary princess. Disney had big plans for this area, including landscaping renovations, sculpted gardens, additional pathways, expanded restaurant seating and even a special viewing area for fireworks and other performances. EasyTurf Florida helped to revamp this gorgeous event lawn area, selling and installing the artificial turf.
Disney wanted to bring beauty and uniqueness to Central Plaza's landscaping event lawn. Disney chose EasyTurf Florida because we offer the best synthetic turf on the market.  Theme park grass is common at resorts and hotels and theme parks, like Magic Kingdom, love having event lawns that always look lush and green.
More than 17 million people visit the Magic Kingdom at Walt Disney World each year.  It is the world's most popular theme park and our turf holds up well, even with all that walking traffic across the event lawn.  "[Magic Kingdom]…is what people think about when they think of Disney World," explains Deb Wills, founder of AllEars.Net.  A Disney character parade cuts through the park and heads down Main Street, USA, every afternoon, and a fireworks spectacular lights up the sky many nights.  This event lawn and plaza area gets over 80,000 visitors per DAY and is the viewing area for parades and fireworks, in addition to being a picturesque setting for a few moments of rest.
EasyTurf has installed artificial grass many commercial locations that you've probably never even noticed!  Our clients include SeaWorld, Disneyland, LegoLand, the San Diego Zoo, several Marriott Hotels, The Ritz Carlton in Ft Lauderdale, as well and many other regional hotels and resorts, condo communities, apartments communities, schools and day care centers, doggie day care centers, churches and thousands of residential homes.
If you want a lawn that looks as perfect as theme park grass, you need artificial grass by EasyTurf.  To learn more about EasyTurf artificial turf and how it will perform in your residential lawn or event lawn area, call us for a free design consultation, 1-866-352-0233.