Memorial Day BBQ Picnic and Party Ideas
Memorial Day BBQ Picnic and Party Ideas
It's that time of year again – time to celebrate the beginning of summer with a Memorial Day Backyard BBQ Picnic and Party!
From Greenville, SC to Austin, TX, barbecue is a very big deal. In fact, the entire month of May is devoted to celebrating this hearty food, with contests and BBQ celebrations all over the country. Memphis, TN boasts the World Championship Barbecue Cooking Contest and is a must-witness event for all true BBQ fans. If you love barbecue (and who doesn't?!), check out the Thrill List for the top BBQ cities in America: https://www.thrillist.com/eat/nation/best-bbq-cities-in-america-best-places-to-eat-bbq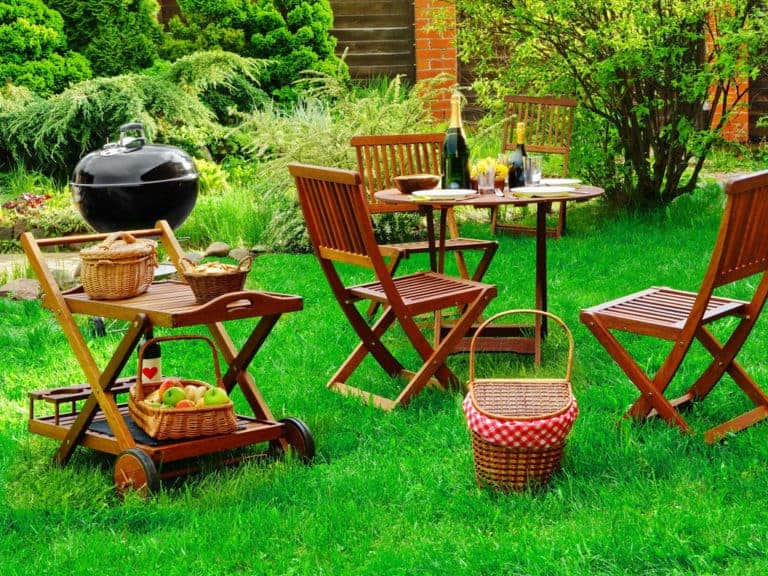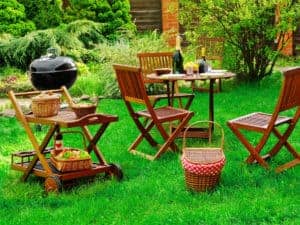 If you can't make it to one of these cities this month but you still want to enjoy some mouth-watering BBQ, why not host a Backyard BBQ Picnic and Party yourself? With Memorial Day fast approaching, on Monday, May 28th, everyone will be making plans to enjoy the long three-day weekend with family and friends. Thousands of Americans will gather around the country to honor our country's courageous men and women at parties, picnics and events.  To make your Backyard BBQ Picnic and Party the best one on the block, here are some great ideas and recipes.
Fun and Festive Memorial Day BBQ Picnic and Party Ideas:
* Dress it up!  Create a party atmosphere with red, white and blue table top decor.
* Light it up – create ambiance with lights, lanterns and candles (safely!). We love the colored sand mason jar candles, which can be used anywhere.
* Create festive centerpieces with flags and stars or flowers and star decorations.
* Keep it casual with a table station for plates, cups and condiments so guests can relax, help themselves and mingle all day long.
* Use mason jars to hold all the essentials, like napkins and silverware and maybe a cute party favor.
* Use festive place cards, plates, napkins and serving pieces (check Pinterest for super-cute printables).
* Color-code it.  Look for red, white and blue food and drink options.
* Keep it fun for the kids with a patriotic star-wand craft or USA rock-painting craft.
* Create fun party-favors with paper towel rolls, cut in half, wrapped in fabric (or tissue paper), stuffed with candy, finished with a cute printable and tied with string.
* Keep it cool.  It's hot out there, so add in some water activities for the kids, and adults, to cool off and make the party last all day.
* Make it memorable with some new, finger-licking recipes.  Check out the ones below!
A Refreshing Twist on a BBQ Picnic and Party Staple Dish
No backyard BBQ Picnic and Party is complete without some salsa, right?    Wait until you try this new, refreshing twist on salsa – Watermelon Salsa!
Watermelon Salsa
Stir together lime zest, lime juice, sugar and 3/4 teaspoon pepper in a bowl.  Add watermelon, cucumber, mango, jalapeno, onion and basil and toss gently. Chill the salsa until ready to serve. Add the garlic salt just before serving. (courtesy of FoodNetwork.com).  Serve this mouth-watering dish with tortilla chips and watch it disappear!
And for the backyard BBQ Picnic and Party Main Course…
Memphis is known for Dry Rub BBQ and one of the most famous BBQ houses in the country which, ironically, can be found down an alley in a basement in the heart of downtown. The Rendezvous is not just a restaurant – it's an experience, founded in 1948 and known for serving smoked ribs & sausages with dry-rub spices by one family and servers who have been there for decades (really!).  Do yourself a favor, if you're ever in Memphis, visit this storied-restaurant; you'll be glad you did. https://www.hogsfly.com
While we don't have the Rendezvous' famous Dry Rub recipe, here is a good one you can mix yourself.  It's versatile and can be used on all kinds of meats – from chicken to burgers in addition to ribs, plus veggies and even tofu!! (courtesy of Kare, KitchenTreaty.com)
Sweet & Smoky BBQ Dry Rub Mix
INGREDIENTS:
1/4 cup dark brown sugar
2 tablespoons KOSHER SALT or coarse SEA SALT 
1 tablespoon + 1 teaspoon smoked paprika
2 teaspoons chili powder
2 teaspoon chopped fresh rosemary (or 1 teaspoon dried and crumbled with your hands)
1 teaspoon cumin
1 teaspoon freshly ground black pepper
1/2 teaspoon mustard powder
1/2 teaspoon dried thyme
1/2 teaspoon ground chipotle chili
1/4 teaspoon ground allspice
Add all ingredients to a small bowl and stir until combined. Store in an airtight container until ready to use. Keeps well for at least a couple of months (I haven't tried any longer!)
TO USE:
On veggies: Brush with a little oil first, and then sprinkle on the rub. Using your hands, rub into nooks and crannies. Proceed with grilling.
On tofu: Press a block of firm tofu for about 1/2 hour to drain excess water. Slice and rub all sides with spice mix. Proceed with grilling or refrigerate for 1-2 hours to allow the flavors to deepen before grilling.
On chicken, pork, or steak: Sprinkle both sides of prepared meat with 1-2 tablespoons of the mix – or more or less to taste – and use your hands to rub it into nooks, crannies, and sides of meat. (Wash well afterwards!) Proceed with grilling.
Or sprinkle it on already-grilled veggies, even potatoes or corn-on-the-cob!
Focus on the Fun

Call us at 866-352-0233 for a free design consultation and estimate.