Join us at our End of the Summer Mega Inventory Reduction Sale!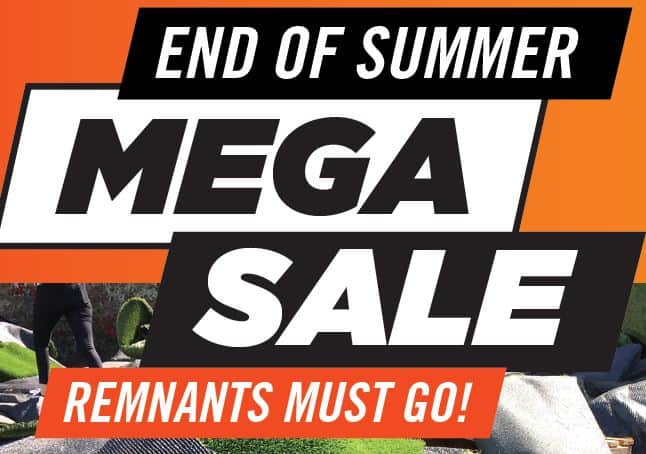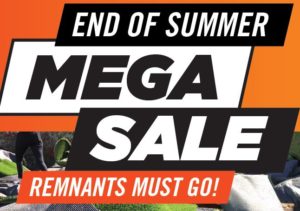 Get EasyTurf at Wholesale Pricing for 2 days only!
Perfect for the do-it-yourselfer!
Choose your home's turf while supplies last!
Increase the value of your yard's appearance and your home's value with artificial turf from EasyTurf, the landscape division of FieldTurf, manufacturers of the same artificial turf that 21 of the 32 professional football teams play or train on!
For two days only EasyTurf will sell our superior line of synthetic grass for as low as $0.69 per sq ft on Remnants:
• Get incredible discounts
• Choose your size
• A wide variety of shapes on premium synthetic turf
In addition to discounts on EasyTurf artificial turf products there will be the following:
– All installation materials in-stock
– Exclusive event prices. All sales in person, no pre-sales
– FREE onsite installation instruction & video
– Spend $500 and receive a free grandi groom
– Free burgers, chips and soda
Friday, September 14th – 9 am to 2 pm
Saturday, September 15th – 9 am to 2 pm
EasyTurf
2750 La Mirada Drive
Vista, CA 92081