Businesses Benefit from Synthetic Grass
April 21, 2017
|
Comments Off

on Businesses Benefit from Synthetic Grass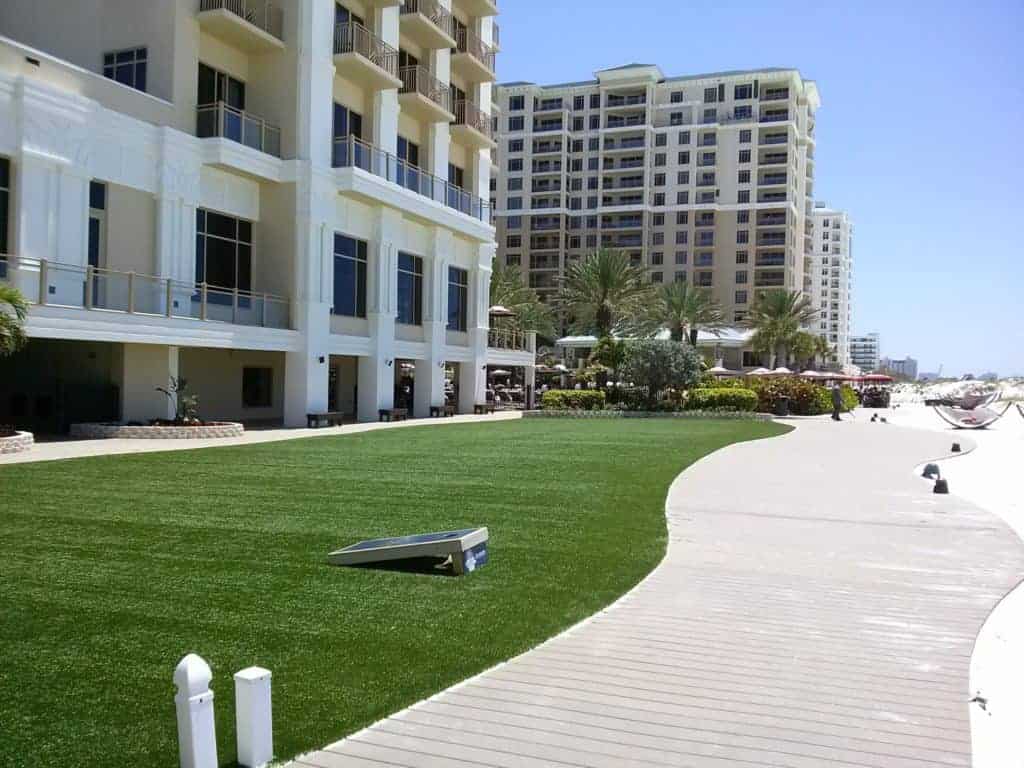 Synthetic Grass as a Business Investment
No matter what type of business you own, you probably have a ground maintenance crew that puts in long hours of labor for a lawn that is only adequate. They may take their time, or do a less than perfect job. EasyTurf artificial grass is ideal for businesses of all types and sizes. Businesses benefit from synthetic grass.
Hotels and resorts can save thousands of dollars by installing a synthetic grass that needs minimal upkeep and will last for 15 years or more. Schools love EasyTurf because the grass can withstand the hurried feet of hundreds of kids. It is also soft enough to create a perfect playground padding.
Its the perfect solution for any business looking to save and time, without sacrificing the aesthetic value of your property. Businesses benefit from the long term savings of artificial grass for years and years to come.
EasyTurf is so confident in our product that we offer a 15 year warranty. This warranty is unmatched in the industry. You can look far and wide and not find another company as confident in their product as we are.