EasyTurf HERO Program Approved Contractor


EasyTurf Partners with Riverside County's HERO Program for Energy and Water Conservation:
We are proud to invite you to participate in Riverside County's Hero Program. Program officials have just added EasyTurf artificial grass to the list of HERO approved products, which means now you can have EasyTurf installed more quickly and affordably than ever!
Through the Hero program, you can have an EasyTurf artificial lawn installed now and make one low annual payment through your property tax bill. This local, government-sponsored program works by borrowing funds from your home's value and then paying that back in your annual tax bill. No credit score is required, your home's value is all we need to get your instant approval and schedule the installation of your new lawn. Any interest accrued is tax deductible and when you move, the lawn and the annual payment stays with the home.*
Call today for a FREE Quote: 877-838-1585 or visit EasyTurf.com
Quality synthetic grass has become a proven landscaping alternative to natural lawns. It eliminates watering, mowing, fertilizing and chemicals. Synthetic grass can provide valuable outdoor living space without the hassle and expense of trying to maintain a  natural lawn. You can save up to 70% with an EasyTurf lawn.
EasyTurf is one of the most effective water conservation products available today. It is 100% recyclable, reduces carbon emissions, utilizes waste and preserves California's water resources. With EasyTurf, you get a beautiful, virtually maintenance free lawn that saves you money and also helps our planet.
Unmatched Realism– Unique multi-colored blades match the look of real grass
Unmatched Drainage– Proprietary technology for amazingly fast, clean drainage
Unmatched Durability– 15-20 year life expectancy, longest in the industry
Cesar Millan Introduces EasyTurf for Pet Owners
"Here at the Dog Psychology Center, we have a lot of land to cover, so it's important to me that our water conserving landscape is easy to care for, safe for our pack and has proper drainage. EasyTurf was the best choice for us and is the best choice for your pack." -Cesar Millan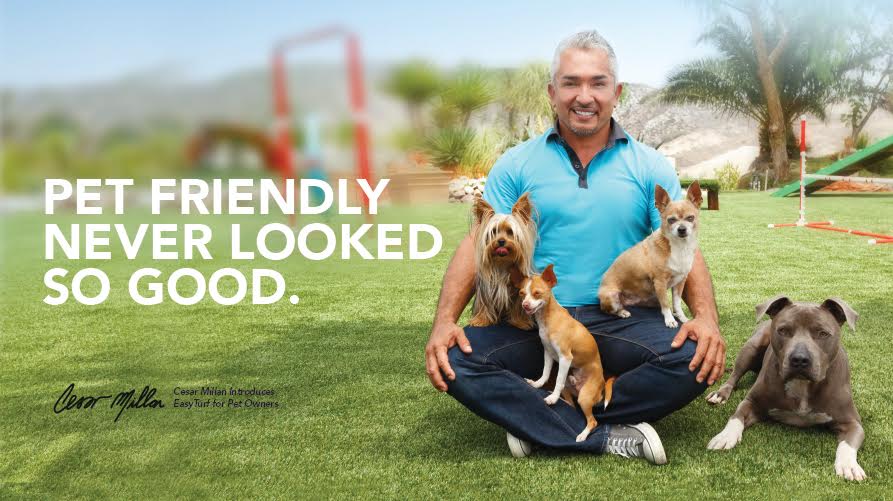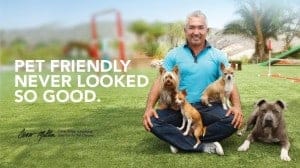 For more information call 1-877-838-1585 or visit Easyturf.com
*(In most cases, be sure to contact a tax adviser for specific tax benefits.)