Encinitas Synthetic Grass
April 24, 2017
|
Comments Off

on Encinitas Synthetic Grass


Get the Perfect Encinitas Lawn with Synthetic Grass
Tucked between Los Angeles and San Diego, Encinitas is a dream destination for many. Owning a home in Encinitas can be a fantasy come true. Unfortunately, that fantasy quickly becomes reality when it comes to lawn care. Encinitas synthetic grass is the solution to your lawn care problem.
As a homeowner, you have likely been through all of the various stages of lawn maintenance. You have tried to grow grass from seed. It either doesn't grow, grows sporadically or grows nicely until it dies from the harsh California heat. You have tried laying sod only to find that you can't keep brown spots from appearing. Maybe you have also hired an expensive lawn service that eats into your wallet while still not providing you with a perfect lawn. You have probably considered foregoing grass and creating a massive rock garden that is both uncomfortable and unwelcoming.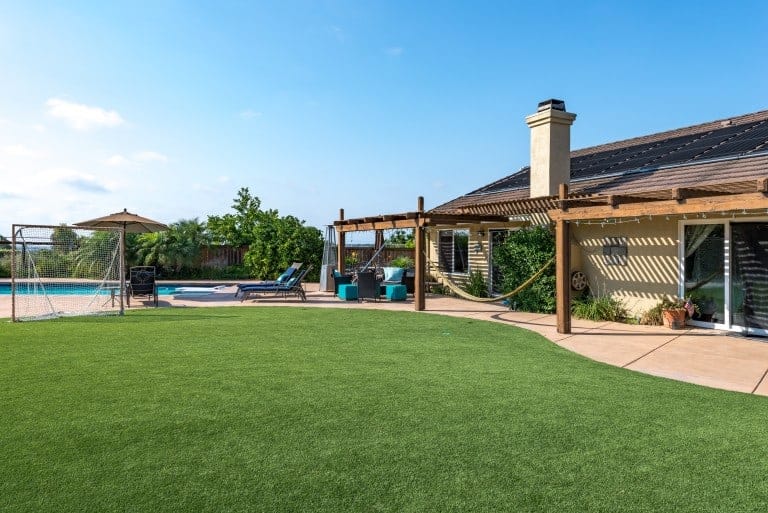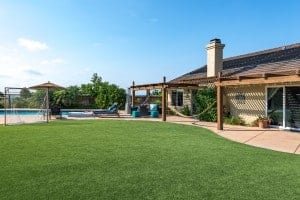 EasyTurf offers a better way. Our Encinitas artificial grass products stay green for decades. They never wither, won't fade and don't require the massive maintenance of real grass. Best of all, our Encinitas home artificial grass products look completely natural. Everyone will wonder how you grew such a beautiful lawn. Only you will know it is EasyTurf.
EasyTurf artificial grass is suitable for use with children, pets and around water features. Our expert designers will create the perfect landscape for your residential or commercial area. Our install is quick and we won't leave until it is perfect. You also have a 15 year warranty so you know you have a product you can depend on.
Call EasyTurf today for a lawn you can start loving tomorrow.