Fullerton Artificial Grass
February 9, 2017
|
Comments Off

on Fullerton Artificial Grass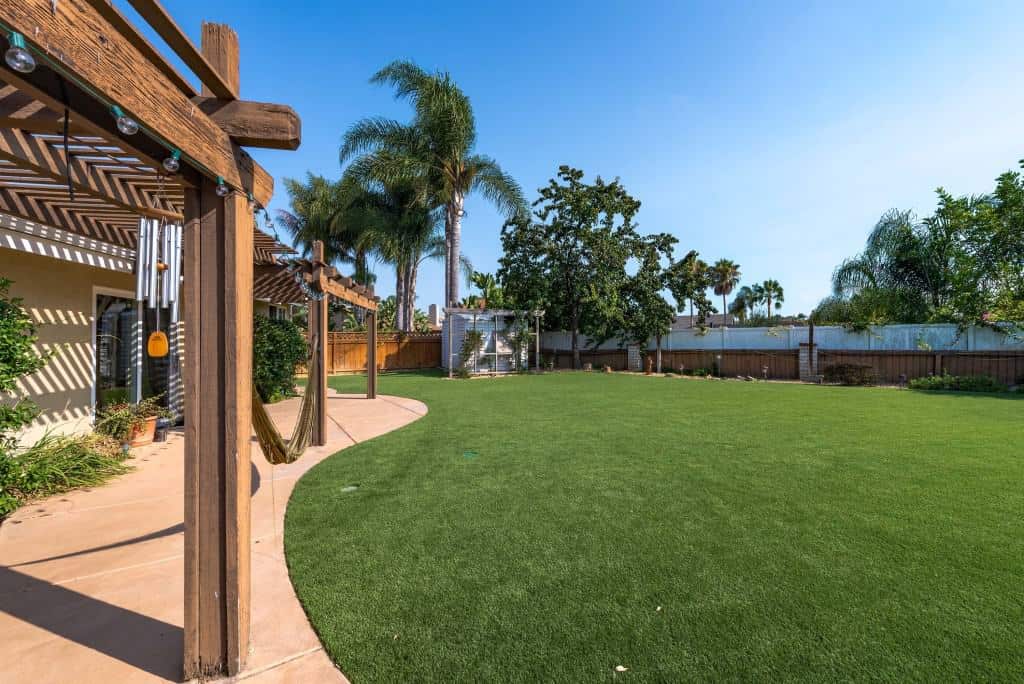 Residential home owners and commercial business proprietors in Fullerton know that having a welcoming, green lawn is a dream that must often go unfulfilled. Lack of precipitation and water restrictions cause most homeowners to settle for dull, brown grass. Many businesses go so far as to use pebbles and stones in their outdoor landscaping in order to avoid water use and maintenance fees. EasyTurf has a better Fullerton artificial grass solution.
Commercial Synthetic Grass
Businesses of all types need to be inviting to customers. Stand out from the crowd by outfitting your Fullerton property with artificial grass that stays green without having to be watered. In fact, you don't have to lift a finger. Our expert installers will handle all of the work while you only have to enjoy the results.
EasyTurf synthetic grass is varied in color, giving it the appearance of real grass. The backing allows for easy drainage. You won't see pools of water after a rainstorm as you might with some other artificial grass products. The color of your Fullerton artificial grass will never bleed or fade. You can count on at least 15 to 20 years of beautiful synthetic grass with very little upkeep.
Our artificial grass is great for resorts, rooftop patios, hotels and much more. Playgrounds especially benefit from the softness of this product. Children can run and play through the synthetic grass without creating bare spots.


Residential Synthetic Grass
Fullerton homes can be made brighter with year-round green artificial grass. You can use EasyTurf residential synthetic grass to highlight water features, add to landscaping, create a play area or cover your entire lawn. Your Fullerton artificial grass will be so lifelike that you'll want to use it in areas of all sizes.
Artificial grass is a useful alternative for condos and apartment complexes. This synthetic lawn eliminates the need for maintenance crews for regular mowing and watering. It also withstands heavy use much better than real grass. A one-time investment can give you decades of gorgeous, perfectly manicured landscaping. You can even add putting greens to improve the appearance and functionality of your lawn.