Orange County Synthetic Grass
October 27, 2015
|
Comments Off

on Orange County Synthetic Grass


Orange County Synthetic Grass
Synthetic grass is becoming more and more popular in Orange County for homeowners, parks and other venues. As property values boom and the county becomes more developed, people are continually looking to improve the landscape. For that reason, Orange County Artificial Grass is becoming every more common.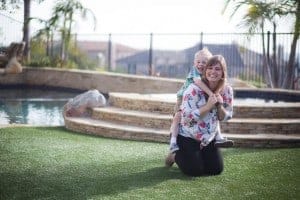 Why Synthetic Grass?
Orange County artificial grass is used for a variety of purposes. The primary reason that people acquire it is for its beauty and admirable appearance. The product looks almost identical to the real thing and is often indistinguishable. Grass is placed on landscapes in order to beautify them and enhance the environment. Due to the recent drought, Orange County is especially in need of more people to acquire synthetic grass. Using synthetic turf in Orange County is one important step because no watering is required. This obviously saves water consumption and reduces on water bills. Orange County artificial grass is good for the environment and will earn you the praise of your neighbors and of your community.
Another reason that synthetic grass in Orange County is becoming more popular is that it requires much less upkeep than regular grass. The two main tasks for a regular grass lawn include watering and mowing, which each must be done on a regular basis. Watering keeps the grass green and mowing keeps the grass short and tidy. Without doing these tasks, the home, park or golf course will actually look worse. Keeping up with these chores takes a lot of care, attention and focus that are not always available. That is another reason many people are making the switch to synthetic grass.
Lastly, synthetic grass can actually be more flexible for the purpose of landscaping. Landscapers, developers and regular homeowners like to place synthetic grass in different formations that are not easy for regular grass. In addition, different colored synthetic grass can add to the beauty and allure of the landscape. Using regular grass, this task is much more complicated and expensive.
Synthetic Grass Applications
There are many examples of synthetic turf in Orange County and indeed all around the country. Synthetic grass has been applied in all 50 states and is gaining much more popularity in California in recent years due in part to the statewide drought.
Parks and sports fields around the county are especially likely to use this type of grass. Soccer fields, football fields, baseball fields at local high schools all have installed synthetic grass.
In the coming years, Orange County government officials will take up rules and guidelines to encourage more synthetic grass due to the cost savings and the reduction in water consumption. These incentives will help to save additional money for consumers and we will see even more widespread adoption of the product. Keep on the lookout for positive laws or regulations.
 
Feel & Look of Synthetic Grass
Consumers may even experiment with different colors and textures of synthetic grass. Using these different types of modes, users can design different experiences and become extremely creative with their landscape design. Whether the designer wants to experiment with colors, patterns or designs, everything is up in the air and leads to very interesting landscapes. If you just want a plain green synthetic grass that does not draw attention, that is also possible.
Overall, Orange County Synthetic Grass is becoming more and more popular. There are many places to purchase a high quality product and an extensive network of installation companies as well. For more information, please contact one of these firms. They will work rapidly with tight cost constraints to deliver the value you are looking for. A quick search can deliver the best firm in the Orange County area. Call today.