Let's face it: the odds are increasingly stacked against Southern Californians with traditional grass lawns. EasyTurf is an Artificial Grass San Diego company that understands the costs and concerns homeowners and business operators have when it comes to maintaining pristine traditional grass lawns in such a drought-prone climate. Over 50% of the average San Diego homeowner's water consumption is spent on outdoor landscaping needs. What's more, local authorities now have the power to monitor and fine high-water users as part of a state plan to reduce water consumption.
Replacing your high-maintenance grass with synthetic turf is one of the most effective changes you can make to lower your water bills and environmental impact. Factoring in other rising lawn upkeep costs like mowing and fertilizers, EasyTurf's high-grade artificial grass can save your household thousands of dollars over the course of the lawn's lifetime.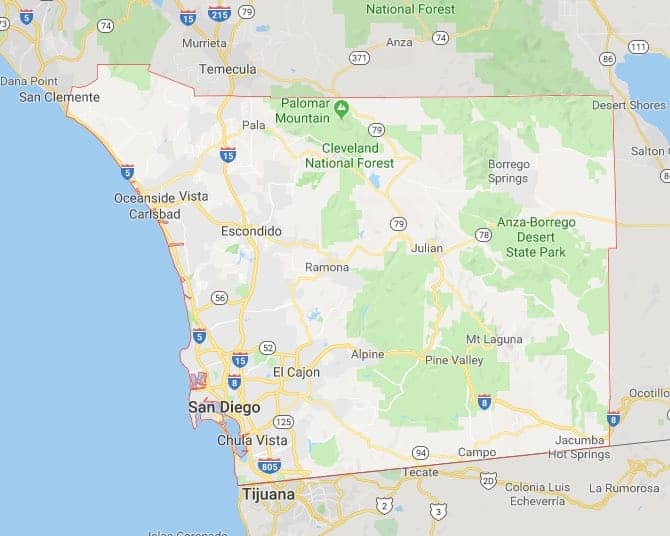 Long have passed the days of uncomfortable, aesthetically unattractive fake grass used on athletic fields in previous generations. EasyTurf's high-quality synthetic turf both looks and feels great. Our grass's unique multi-colored blades intertwine to match the characteristics of natural lawns. Athletes and pets alike love our turf for its natural-looking qualities and revolutionary drainage capabilities. Plus, EasyTurf's artificial grass is incredibly durable with an unmatched 15-year warranty to give you piece of mind. All our synthetic turf products are sold to last up to 20 years while still looking great even under heavy use in the withering SoCal summer heat.
Since 2000, EasyTurf has been serving San Diego County's coastal and inland communities by offering cost-saving and beautiful artificial grass with superior customer service. From Imperial Beach to Escondido, we have over 15 years of localized experience bringing quality synthetic turf to residential and commercial customers. Find out how we can help provide you with an artificial grass solution that suits your needs today!