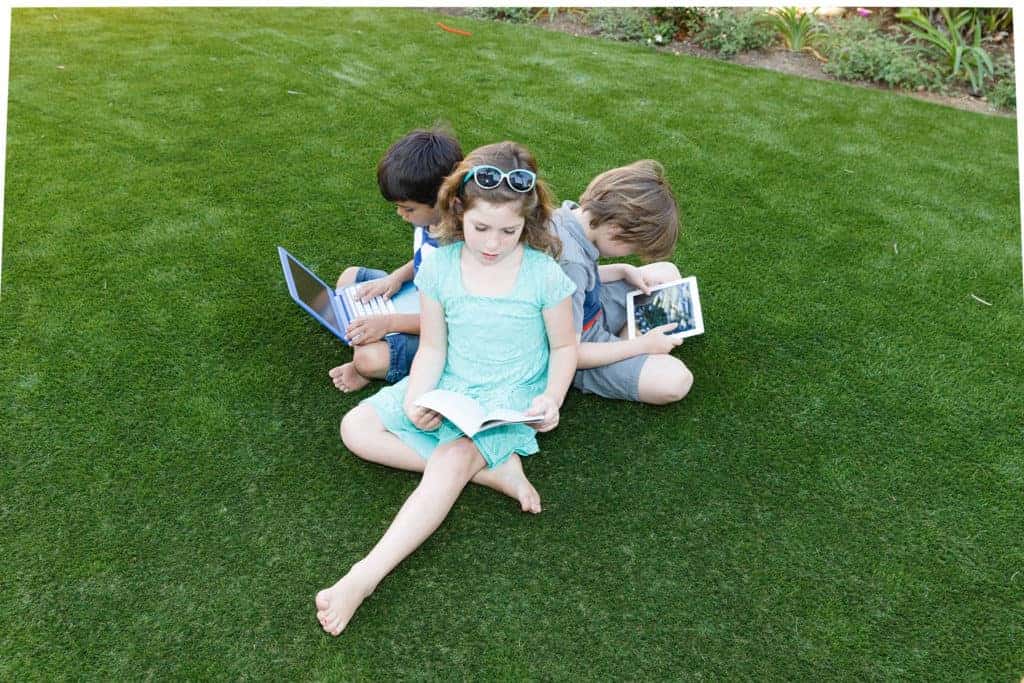 ULTIMATEGRASS PRODUCT LINE AND SPECIFICATIONS
EasyTurf is a division of FieldTurf, the international leader in synthetic turf sports field surfacing. EasyTurf offers synthetic grass solutions for residential and commercial use. UltimateGrass by EasyTurf was created to offer resellers and third-party installers, the highest quality products available. A quality synthetic lawn goes much deeper than the "blades" at the top, or the colors of the turf.
Over the past few years, EasyTurf, a FieldTurf Company, has designed synthetic lawn products for the landscape that are designed to perform better than any other synthetic turf on the market.
UltimateGrass is an example of a refined, high performance synthetic turf designed to alleviate many issues linked with synthetic turfs of the past. Technologies such as UltraDRAIN drainage allows the turf to drain through 100% of each square foot installed. The best quality yarns are used that create the "blades" of the turf, giving a much more natural, comfortable, and realistic turf product. UltimateGrass won't soak up pet wastes and with its patented MaxxFlow backing, liquid waste drains freely with absolutely zero absorption. Made from 100% polyethylene, the grass is fully recyclable. You can't get any GREENER than UltimateGrass by EasyTurf!