EasyTurf to Exhibit at The Tampa Bay Home Show This Summer

The largest Home Show on Florida's West Coast will take place at the Tampa Convention Center from August 8th, 2020 – August 9th, 2020. This is a great opportunity to network directly with builders, remodelers, architects, landscapers, contractors and many more home improvement vendors.
Best of all, EasyTurf will be there to answer any and all questions you may have about artificial grass.
EasyTurf is the nation's leading manufacturer of high-quality artificial grass.
Whether you are looking for artificial grass coverage for your front yard, backyard, dog run, or small area, EasyTurf has you covered. EasyTurf is a low maintenance lawn solution that decreases maintenance and upkeep costs while increasing usability.  Why choose EasyTurf? Click here.
Free Admission & Free Parking!
Shop for items including:
• Artificial Grass
• Spas & Hot Tubs
• Kitchen and Bath Cabinetry and Countertops
• Carpeting & Flooring
• Outdoor Furniture
• Pool Builders and Refurbishing
• Fencing
• Cookware & Cutlery
• Windows & Doors
• Shelving
• Water Purification
• Mattresses
• Cars
• Alarm and Security
• Home Theater
• Pest Control
& More!
Th show is offering the first 1,000 attendees each day will receive a FREE household item!
Dates and Times:
Saturday, August 8th, 10:00am  – 5:00pm
Sunday, August 9th, 10:00am – 5:00pm
Location:
Tampa Convention Center
333 South Franklin Street
Tampa, FL
33602
Google Map Directions Click Here
Click here for more information about this event.
Keywords: EasyTurf, Artificial Turf, Artificial Grass, Pet Grass, Synthetic Turf, Artificial Grass for dogs, Pedigree, Cesar Milan, Sports Turf, Synthetic Grass, Synthetic Grass for dogs, Artificial Turf for dogs
We look forward to seeing you there!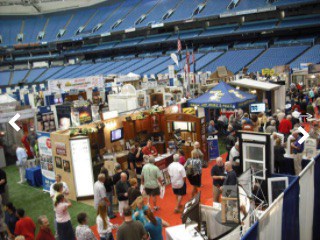 |||::
https://www.google.com/maps/place/Tampa+Convention+Center/@27.9420217,-82.4578271,17z/data=!3m1!4b1!4m5!3m4!1s0x88c2c48d6f2ec401:0x904f36bf9ae72c3a!8m2!3d27.9420217!4d-82.4556384